Product description
Inverter Compressor With 10 Year Warranty
The revolutionary inverter technology is ultra efficient, has powerful yet silent performance and a generous 10-year warranty.
Dual Inverter Compressor™

A compressor with wider rotational frequency saves more energy and has a higher speed cooling range

10 Year Warranty

Verification obtained from TUV Rheinland for 10-year product life cycle

TUV Rheinland

TUV Rheinland, Verification on Fast Cooling & Power Saving Rate
Energy saving
Inverter Compressor constantly adjusts a compressor's speed to maintain desired temperature levels. Moreover, LG Smart Inverter with power saving operation range frequency saves more energy than conventional compressor.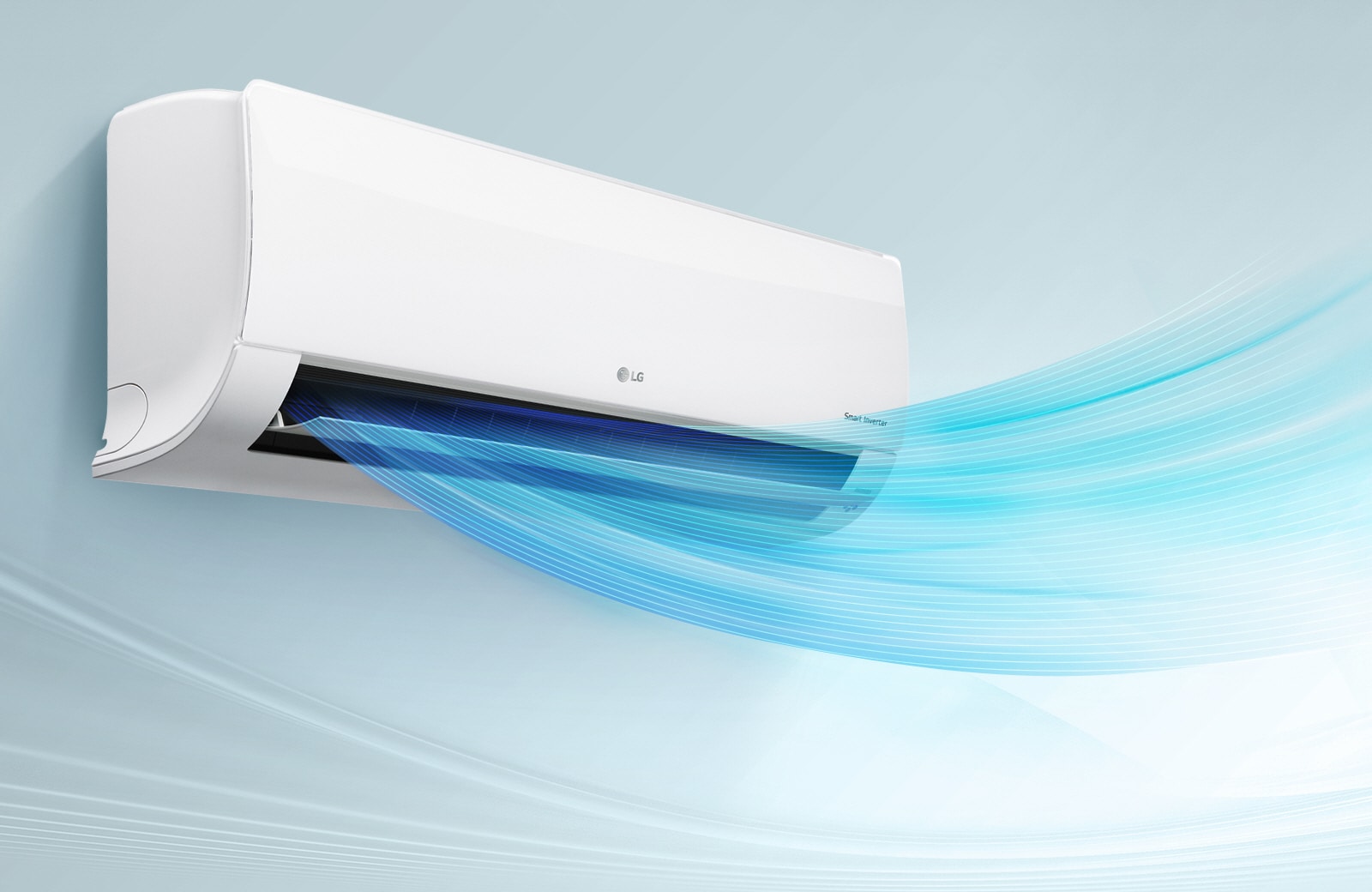 Fast Cooling
LG air conditioner begins cooling the air fast using its high speed cooling range with LG Smart Inverter, so it expels air farther and cool spaces faster.
Simple and Slim Design with Hidden Display
LG air conditioner's slim and modern design makes easy installation and convenient cleaning with EZ sliding filter. Moreover large hidden display is perfect for checking your energy display conveniently.
Low Noise
LG air conditioners operate at low sound levels, thanks to LG's unique skew fan and Dual Inverter Compressor™ which eliminate unnecessary noise and allow for smooth operation.
Active Energy Control
Active Energy Control function allows you to select the level of energy consumption depending on the situation. Enjoy a cool and comfortable atmosphere with saving energy.